Early voting is now available in Duluth!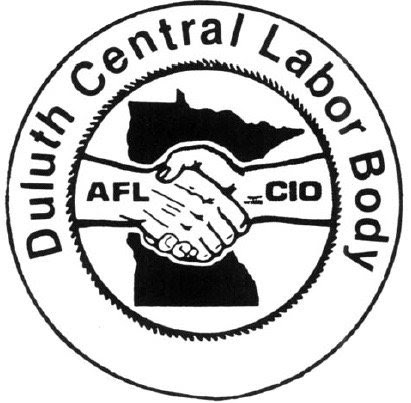 • In Duluth, you can request an absentee ballot at duluthmn.gov/city-clerk. Request as soon as possible so you have time to fill out your ballot and return it in time for the general election, on November 7.
The city of Duluth recommends returning ballots by mail as soon as you fill it out, or you can return absentee ballots in person at the city clerk's office by 3 p.m. on November 7. You CANNOT return your ballot to a polling location on Election Day.
• You can vote early in person in Duluth at City Hall. You don't need an appointment. Hours are 8:30 a.m. to 4 p.m. Monday through Friday, as well as 10 a.m. to 3 p.m. on Saturday, November 4, and 8:30 a.m. to 5 p.m. on Monday, November 6.
• You can also go to mnvotes.org for more information about voting early outside Duluth and to request a ballot.
The Labor endorsed candidates in this year's general municipal election are:
Duluth Mayor
Emily Larson
Duluth City Council
At-Large
Arik Forsman
Lynn Marie Nephew
Duluth City Council
District 5
Janet Kennedy
Duluth ISD 709
School Board, District 2
Sarah Mikesell
Duluth ISD 709
School Board, District 3
Henry Banks
Duluth ISD 709 Referendum
Yes-Yes

For door-knocking opportunities, contact Lee Cutler, NEALC Political Coordinator, at 218-340-5305.